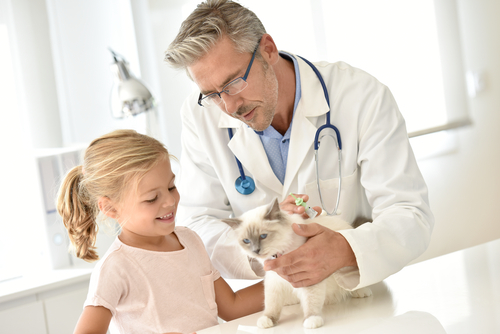 Dog & Cat Complete Medical Assessments & Physical Exams
During a physical exam the doctor will thoroughly assess your pet's eyes, ears, skin, mouth, respiratory, circulatory and musculoskeletal systems for any abnormalities.  From this examination plus the history you have provided, the doctor will determine if any additional diagnostic tests are needed.
Additional diagnostic tests can range from something as simple as an ear swab to look for ear mites to a blood and/or urine test. Others may be as extensive as an x-ray, endoscopy, ultra sound, or an MRI.