A Leader in Veterinary Care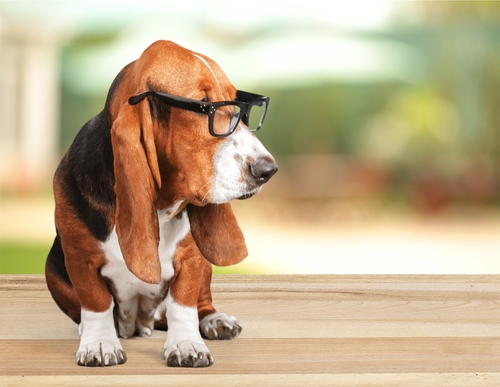 Annehurst Veterinary Hospital (AVH) was established by Dr. Gary Shidaker in 1967. Dr. Mark E. Harris graduated from The Ohio State University College of Veterinary Medicine in 1985. Upon graduation he started practicing veterinary medicine at Columbus Veterinary Emergency Service as an emergency clinician. In September, 1986 he purchased Annehurst Veterinary Hospital from Dr. Shidaker. Dr. Harris began practice at AVH as a solo practitioner, but felt it was important from the start to offer 24 hour emergency care to our clients. Being a solo doctor practice he took on call emergencies 7 days a week while seeing patients during regular business hours. The practice began to grow with a need to add an associate; in 1989 Dr. Madwar was the first doctor to join the practice and has been with us since! At the time, the original AVH consisted of 2 exam rooms, surgery, a treatment area and 5 boarding runs and some cages.
With the ever increasing demand for state of the art technology coupled with an increased need for overnight & extended hospitalization it was soon evident that expansion would be needed. AVH completed it's long awaited expansion from the original 2,000 sq. ft. to 11,400 sq. ft. in 1999. The expanded practice now has 7 exam rooms, a surgical suite with two surgery tables, a separate dental suite, in- house laboratory, a complete pharmacy, and an ICU/hospitalization area for illness, injury or post-op, that is monitored around the clock, 365 days a year by trained personnel.. Some of the updated equipment included a laser, endoscope, digital x-ray, ultrasound, and anesthetic equipment, along with additional boarding runs and cages, including a doggy day care area , and complete grooming services. The expansion has also allowed Dr. Harris to continue to pursue his interest in canine & feline reproduction. Today AVH's former boarding areas are primarily used for medical boarding for animals with diabetes, geriatric conditions, heart patients, and epileptics. Dr. Harris feels that to provide the best care to the patients and boarders at AVH, they must have staff watching them 24 hours a day, and that the doctor for each patient is available if there is any change in a hospitalized patient. The on-call doctor is available for any other emergencies that arise overnight.
In the fall of 2003 we opened the Big Walnut Animal Care Center (BWACC)at the intersection of State Rt. 3 & Big Walnut Road, which is a spacious veterinary out patient clinic, with a surgery suite for out-patient surgeries, along with grooming and boarding. The boarding area of this facility has 104 dog runs with an attached sleeping areas. No matter how large or small each dog gets the comfort of its own spacious run. There is also a "self-serve" dog wash for our clients who prefer to bathe their own dogs – but don't want to leave a bathroom at home smelling like wet dog! For the cats, there is a comfortable, quiet, separate boarding area was designed just for them (shared with an occasional guinea pig or bunny!).
You will often see AVH and BWACC referred to collectively as The Animal Care Centers, the name for our organization. Today and forever we will always strive to be the place where the whole team has the same dream – to give every animal every opportunity to live a long, happy, healthy, and loving life. Thank you for trusting us with the care of your beloved family members!